Our Deep Clean Service is the Most Comprehensive Cleaning Service There Is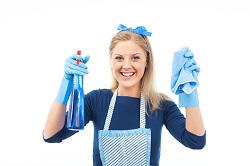 London Eye offers you a deep cleaning service for those times when you need something more than a general cleaning service. It's especially helpful for those jobs you'd rather not do whether it's cleaning behind the kitchen fridge or getting behind the toilet bowl or doing the oven cleaning. This service is also especially useful for when you're a tenant moving out of accommodation or if you're a landlord or an estate agent wanting to let a property out. It may be you just want to have a thorough and comprehensive deep clean in your home whether it's for one room or your whole flat or house. In either case, our specialist cleaning service is just what you're looking for. In fact, you can contact us on 020 3743 8850 now and we can confirm how we give homes as well as businesses a better deep clean for less.
Our cleaning employees are fully trained in all aspects of domestic cleaning and this includes those jobs which are generally considered to be more difficult. If you want to transform your bathroom or your kitchen so that it's sparkling, bright and clean then our cleaners can make that happen. It may be you have some visitors you want to impress with the cleanliness of your home and even if it's just for your living room our cleaners can get to work and give the room a quality extensive clean. Of course as part of the deep clean service we give, all surfaces will be wiped and dusted, floors vacuumed and mopped, we polish, scrub and wash in order to rejuvenate any living space. Our deep clean service is just one of the many services our company offers yet what this service has in common with our other services is it's carried out to a very high standard. You can rely on us not just to do a good job but a great job and we can clean as many rooms as you want or concentrate our efforts on one room. That's because what you want is what we do. We are fully flexible, considerate and in effect give you a personalised service that is built around your individual wishes.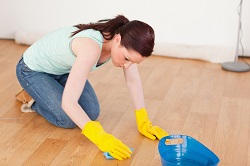 Deep cleaning done by our company isn't just a spring clean, it's a comprehensive spring clean that makes your home the way you want it to be. You'll not only be impressed yourself but be delighted that your friends and family who visit you will be impressed. When we carry out a deep cleaning you'll see the results of our many years experience and expertise in carrying out such extensive domestic cleaning. Added to the expertise and skills, not to mention hard-working qualities, of our house cleaners, it gives you a superior cleaning service that so satisfying to have. All our cleaners and fully vetted as well as fully trained and you'll also find them pleasant to deal with which makes your experience with us even better. From the hallway to the kitchen, from the bathroom to the living room, wherever you want us to clean will be cleaned and to the exceptional high standard that our deep cleaning service is renowned for.
London Eye is the company you need to contact when you need a deep clean worthy of the name. We give you the professional service you should expect but not always get with other cleaning companies. For a deeper clean, a better clean that's assured to leave you satisfied, call us now on 020 3743 8850 and you can also find out just how fantastically low our prices are.