Professional Surface Disinfection for Homes and Offices in London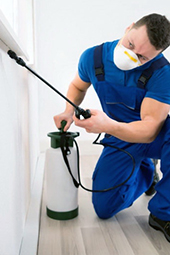 London has been pinpointed as one of the most affected areas when it comes to the spreading of potentially harmful viruses. With a population of almost 9 million people, socialisation in schools, recreational areas, and workplaces means that you could easily in contact with a person or persons who have a virus. If you want to minimise the risk of you and your family suffering from virus-related illnesses, consider using our experienced teams to sanitise your home or office. Using specialist equipment and products, our highly-trained operatives will clear any areas of your home you think maybe harbouring germs. To book an emergency appointment today, do so via our site or give us a call now on 020 3743 8850.
One of the elements that make us a popular sanitisation service is that we employ experienced and qualified professionals. This means you can be assured of a thorough and efficient service every time. You can opt for a one-off sanitisation visit, or, if you think it necessary, you can book us at regular intervals to help keep your home clear of germs. We are also used by London firms to keep their offices and workspaces clean. Our rates are very competitive, making us the go-to company for antiviral sanitisation in the region. For further information, get in touch with us on 020 3743 8850.
London Eye is the company you can trust to do the job right the very first time. Our operatives have been chosen because of their specific skills, and are then trained to use our specialised equipment and cleaning fluids. It takes very specific techniques to safely clean areas within the home and in offices, which is why we advise you to use a service such as ours. You may find that, if you attempt to sanitise your home yourself, you do not have the correct equipment or products, which could result in your home not being properly sanitised. Our customers will attest to just how great our services are, so why not discover why so many people in London rely on our anti-viral cleaning services?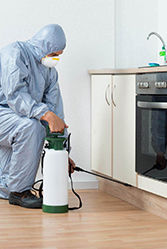 Our treatments are safe to be used in both homes and commercial settings. Although our cleaning solutions are powerful, they are designed to be safe around animals, children and adults. Therefore, once our operatives have cleaned and sanitised, you are safe to move around your home and premises without worrying about harmful fumes or other substances. In fact, you will be pleased to learn that our solutions leave a pleasant aroma. Benefit from our expertise and make your home a more sanitised place to be by booking an appointment with our qualified team today.
When cleaning any type of property that may have been exposed to viruses, it is important to use the appropriate cleaning products. We use certified virucidal cleaner, which is the correct type of solution for these instances. Besides using the correct fluid, you also need the relevant equipment in addition to knowing the right techniques with which to administer this cleaning product. Hire a team that is experienced in this specific type of sanitisation, and help prevent bacteria and viruses settling in your home. Discuss your needs with one of our friendly customer care team, or get on the case straight away by booking an appointment via our website now.