A Cleaner Mattress is Essential If You Want a Cleaner, Hygienic Home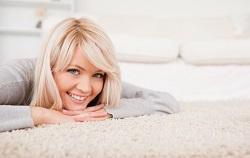 Mattresses are often neglected when it comes to cleaning. When you think that the mattress is usually used almost every night, it seems strange that this is the case. In fact, for many people mattresses are never professionally cleaned at all and as a result it becomes a breeding ground for all kinds of microbes and bacteria. The good news is, in general, mattresses only need to be cleaned every six months or so and the even better news is that we have a professional mattress cleaning service that has very affordable prices. Our professional mattress cleaners are experts in cleaning all kinds of mattresses. We know the best way to alleviate dirt and dust from the fabric without damaging the mattress itself. By calling London Eye on 020 3743 8850 we can do this for you immediately and all for a great value price.
The cleaning process we use for your mattress is comprehensive. We use non-toxic, eco-friendly products as well as a steam cleaning method. It's the best way to clean, not just in terms of hygiene, but for the overall cleanliness of your home. You can sleep easier at night when you know the mattress you're sleeping on has been comprehensively cleaned. When it comes to home cleaning, it's perhaps having a clean mattress which gives the most satisfaction. With our process, we also minimise the disruption to your home as best we can. One example of this is our fast drying process which allows a mattress cleaned by our company to be ready in a matter of hours. It all means we are the solution to a more hygienic mattress, a more hygienic bedroom and cleaner home in general.
In addition to giving you wonderful mattress cleaning, we give you great value prices that make it even more sense to get your mattress cleaned by us. We charge less because our experience and expertise allows us to be a more efficient cleaning company. It means you get the benefits of better cleaning for a better price, a cleaner home without spending more than you wish to. It's all part of the overall service you receive from a company that's received high praise across London for the cleaning services it offers.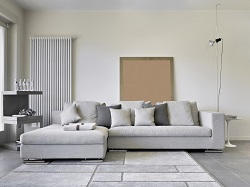 There are even more advantages to having your mattress cleaned by us. Such as our friendly, professional and attentive customer service which looks after you in every way we can. A cleaner mattress can be seen, not just as a very desirable service to have, but an essential service. By contacting us on 020 3743 8850, you'll see that when it's done by us it's a cheaper and more effective way of having that service. The professionalism of our cleaners is a reflection of our company's professionalism. A cleaner mattress for yourself is only a phone call away and by contacting London Eye you'll see we're the cleaning company that gives you so much more for your money.
So if you're thinking that it's time your mattress was cleaned then it's time you called our company. Our company causes your home less disruption whilst getting your mattress professionally cleaned and you'll wonder why you never thought of it before. We have the equipment, the personnel, the experience and expertise to give you a truly professionally cleaned mattress. As with all our other cleaning services, it's a delight to have. No matter where you are in London, call us and we'll be glad to help you as best we can by giving you the best mattress cleaning service in London.