For the Cleanest Office Carpet, Call the Specialist Commercial Cleaners London Eye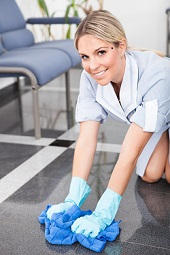 One way to make sure your office is cleaner is to hire our much-praised office carpet cleaning service. This specialist cleaning service is carried out by our expert carpet cleaners who are skilled in cleaning all types of carpet. It can make such a difference to your work premises when you have a cleaner carpet and it can make that all-important good impression when visitors and clients come to your offices. As with all the services from London Eye, when cleaning the carpets in your business premises we make sure a great job is done. This is ensured by the fact we have high-quality staff who are fully trained in cleaning every type of floor covering. When it comes to the carpets in the office, the comprehensive cleaning procedure we carry out makes sure it not only looks good and feels better but that your carpet is clean deep down within the fabric itself.
It really does make sense to use our office carpet cleaning when you're thinking of having the carpet cleaned where you are. We also help you keep under budget by offering you affordable prices which have been praised over the years for being consistently low. Other benefits of using our company include our customer service which is attentive, considerate and flexible. You'll experience this from the very first time you call us on 020 3743 8850. We do everything we can to make sure that your dealings with us are always a pleasure and by always putting your needs first. It's why we're used by so many businesses throughout London who also appreciate the fact we cause less disruption to the workplace. One way we do that is by having quicker carpet drying techniques which means a carpet can be dry in a matter of hours. This can save you less downtime and of course, in turn, it can save you money.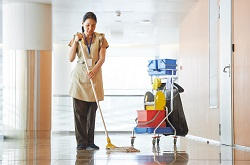 A cleaner carpet in your office is not only desirable for when visitors and important clients arrive, it can also be beneficial in terms of health and safety in addition to helping the well-being of your workforce. In fact, when you consider all the advantages you have by having your office carpet cleaned professionally it really does make sense to have it done by us when you take into account how little it costs. What we offer you is not just a comprehensive cleaning service but an efficient one which gets the job done in a quicker time without compromising on the quality of the cleaning itself being carried out. We are the better choice of carpet cleaners for a whole multitude of reasons which you can find out by calling us on 020 3743 8850 today. A superb, wonderful looking, clean carpet in your workplace is simply a phone call away and if you like you may also be interested in our other office cleaning services which include general office cleaning carried out to our trademark high standards. For so many businesses across London, we're the carpet cleaners of choice by giving carpet cleaning as it should be done. By coming to a cleaning firm that's renowned for its exceptional quality you know a good job is going to be done. We would love to have the opportunity to clean the carpets where you are so that you can see for yourself first-hand just why London Eye is so highly regarded across London. We give you cheaper prices for the highest quality office carpet cleaning. It's what you can expect to receive from our company if you call us today.