Expert Sofa Cleaning That Gets the Job Done Professionally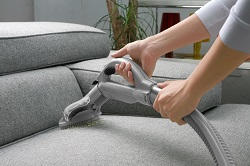 For the very best in sofa cleaning, you've come to the right place. It's natural that after time the fabric of your sofa can attract dust and dirt which after time becomes ingrained within it. The problem is it's not possible to clean your upholstered furniture using conventional cleaning methods because it would damage the fabric irreparably. The solution, however, is simple, cheap and convenient. By calling London Eye on 020 3743 8850, you can have your sofa cleaned in no time at all and for a price that satisfyingly affordable. What's more, by using a company that's renowned for its high-quality service you know that every other detail you want to be done right will be done right. This begins from the moment you call us and when we listen to what you want in regards your sofa as well as arranging a time and date which is convenient for yourself for our expert cleaners to visit your address. Our upholstery cleaners themselves are professionally trained with years of experience and with expertise which comes with that experience. Our cleaning methods are advanced and thorough. We treat every sofa on an individual basis in order to make sure we maximise the effectiveness of our cleaning methods. Our sofa cleaners give you a great looking sofa which not only looks clean but is clean deep down. This is what we achieve every time and what you can expect by getting in touch with our company and hiring our sofa cleaners.
It really is amazing the difference our cleaning process can make to any sofa. In turn, this can make a significant difference to the appearance of any room as well as giving you that extra peace of mind by knowing you're sitting on a sofa that's undergone our extensive cleaning process. When our sofa cleaners arrive, they assess your sofa for its individual properties and once this is done they begin the professional and advanced cleaning process. This uplifts the dirt from within the fabric leaving it fresher, cleaner and more hygienic. In no time at all, your sofa will be looking back to its best and with our advanced drying techniques, your sofa can be ready to be used again in a matter of hours. We make a point of minimising the disruption because we know this is something else which is desirable for you.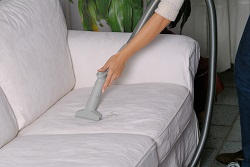 We are a cleaning company that's dedicated to making the homes of London brighter, fresher and cleaner. We do this by offering a range of services and our sofa cleaning is one of our most sought-after and satisfying of services. Our attention to detail is apparent in the finished work of our cleaning technicians just as our attention regarding your individual requirements is second to none. From leather sofas to suede sofas and everything else in between, we have the skills and cleaning methods that are comprehensive. It all adds up to you having a cleaner sofa for a lesser price. Your friends and family are also sure to be impressed when they see how you've managed to have your sofa clean to such a great high standard. With you knowing what great value our sofa cleaning service is, it will make you even happier. So no matter what type of sofa you have and how difficult you think it may be to clean, we are sure we have the upholstery cleaning options that are best for you in addition to us having the best prices. So call London Eye now on 020 3743 8850 and hear how you can have your sofa cleaned by professionals for a great low price.