The South West Cleaning Company That's Always a Pleasure to Hire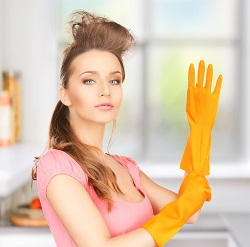 Across South West London there is one cleaning company that beats all others when it comes to quality cleaning services given at a great low price. That company is London Eye. We have been in business for many years helping to keep the homes and businesses of South West London clean and fresh with services such as carpet cleaning, mattress cleaning and sofa cleaning. You can have a cleaner you can trust arrive at your door at any time to do the cleaning you don't have to time to do. Our cleaners do a great job, it's as simple as that and it means that whether it's kitchen cleaning or bathroom cleaning, it's always carried out to exceptional standards by us which leave each room a sparkling delight. We also help you with things like upholstery cleaning. We have professionals who are fully trained in all aspects of cleaning upholstery and for rug cleaning, we are also the company who has a best professionals who do a better job. We use eco-friendly products and the latest equipment to extract ingrained dirt from any fabric without damaging the fabric. At the heart of our popularity is we make people's lives easier by taking care of the cleaning for them. So why not make your life easier by calling us today on 020 3743 8850 and tell us what you'd like us to do for you.
South West London with its postcodes such as SW1 contains some of the most exclusive and sought-after properties in London. It's also home, technically due to its postcodes, to historic buildings like the Houses of Parliament and Buckingham Palace. The exclusive SW1 and SW7 districts include South Kensington, Belgravia and Knightsbridge. In a more general sense, the south-west of London is an area which stretches all the way down to SW16 which covers areas such as Streatham and Norbury as well as Raynes Park and Wimbledon in SW19 and SW20. Well-known districts in the south-west include Clapham, Wandsworth and Putney. You will find many beautiful and historic buildings here even though they are less well-known than places such as St James Palace which also has an SW postcode. Fulham Palace, for instance, in Bishops Avenue SW6 was once a country retreat for London's Bishops. Nowadays it also houses a museum which charts the building's colourful history.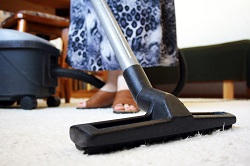 In south-west London, we can help you out with things like deep cleaning when you need that extensive cleaning done to an exceptional hygienic standard. This doesn't just apply to the home but we are also used by many businesses and companies throughout South West London. We know that when you're hiring us for your company above all else what you need is a cleaner that's reliable and who will turn up on time as expected. That's why our extensive vetting process takes into account this sense of reliability in all our cleaners in addition to them having a conscientious and hard-working attitude. It means when you're hiring cleaners from our cleaning agency you're hiring cleaners you would hire yourself. We're the assurance you're getting quality cleaners who in turn will do a quality job for your office. Even if it's something like office carpet cleaning our professionals can turn up at your premises at any time and do a job you want for a price that's so pleasingly low. It all adds up to a cleaning firm that helps with flat cleaning and office cleaning in South West London like no other company does. We care about the service we give and that when you call us on 020 3743 8850, you'll find when you're wanting to find the best cleaners calling London Eye is the best decision you ever made.