Professional Cleaning for All Your Upholstered Furniture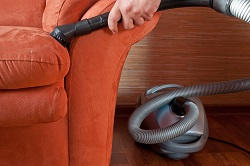 London Eye cleans all kinds of upholstered fabric covering your chairs and sofas including leather and suede. This specialist service is desirable because it's very easy for dirt to become ingrained within the fabric of your armchair or settee. A common result of this is that a piece of furniture will look grubby, if not worse. By calling our company on 020 3743 8850, however, you'll be calling the professional upholsterers that know just what to do in order to rejuvenate the appearance of your furniture. Once you hire our upholstery cleaning service, you'll find that afterwards your furniture not only looks better but feels better. By extracting the accumulated dirt within your upholstered furniture, it is not only good for the furniture itself it can be good for the room as well as your overall home. It can bring a renewed freshness to any room especially when you know just how clean your furniture is deep down.
Upholstery cleaning is considered to be a specialist cleaning service. For one thing, it's something which needs to be carried out by professionals because, if not, you could end up damaging the fabric of your sofa or chair. We know, as a professional cleaning service, just how delicate these fabrics can be. It's why before we start cleaning any item which is upholstered, we check the fabric to make sure the right cleaning technique will be used. One of the great advantages of using our cleaning services is we also cause less disruption to your home because we are a company who prides itself on doing everything possible for our valued clients. So all our cleaning takes place where you are and with the addition of our advanced quick-drying technique, it means less disruption to your home.
Our upholstery cleaners themselves are experienced and experts in their field. Using the latest equipment in addition to eco-friendly products they make sure your sofa or chair is truly cared for in every way. It's not just sofas and chairs we clean either. As part of our overall range of upholstery services is our mattress cleaning service. It can be extremely surprising just what lies within the fabric of your mattress. Without it's being cleaned on a regular basis, dust, bacteria and other allergens can build up over time. By contacting us, however, you have no need to worry about that because we'll clean your mattress deep down so it's the hygienic mattress you want it to be. This is a service that's highly recommended not just by ourselves but by our clients past and present.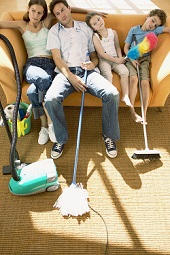 So whether you're wanting your sofa cleaned or have whether it's an armchair, curtains, mattress or another piece of upholstered furniture, by coming to the true professionals with our company, you're making sure your home will be looking and feeling at its best. One more thing you can be sure about is that by coming to our cleaning company you will get exceptionally low prices. It's what we've become known for throughout London and what has become something of our trademark. This combination of exceptional value and high-quality cleaning carried out by professional cleaners means that by calling us on 020 3743 8850 you're taking the right step to cleaner upholstery and a cleaner home. We're proud of this particular upholstery cleaning service we give and the high-quality cleaning we offer at such an affordable price. It's something you won't get elsewhere and just one more reason why you should call London Eye if you want your upholstery cleaned to the highest of standards.