The Best Rug Cleaning Service in London for the Best Low Price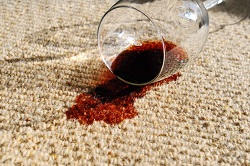 Hire rug cleaning with London Eye by calling 020 3743 8850 and you won't be disappointed. For instance, our specialist cleaning methods are adapted to clean any type of rug so no matter what particular rug you have in your home, our service will be adapted to your individual requirements. Our rug cleaners are experts in their field. We treat every rug individually according to the materials and fabrics of the rug itself. In addition, we only use natural, eco-friendly products and chemicals which we feel are better for your rug as well as better for your home and the environment. We also cause less disruption to your home due to our advanced drying techniques which means your rug is dry in a quicker time. It may be you want your rug cleaned because it's become slightly dull over time or it could be because of a specific incident like spilled wine that you want it cleaned. When we arrive at your home, we determine what type of cleaning needs to be done and what's the best way to do it by using all our expertise gained over the many years we've been cleaning rugs. You will also find our staff pleasant to deal with, courteous and polite. We feel this is another essential element in the success and popularity of our cleaning company.
As a company that's been in existence for many years serving the homes and businesses of London, we know that when it comes to rugs, they need to be handled with care, especially when being cleaned professionally. That's what you'll get by hiring our cleaning company, a professional service that can uplift the ingrained dirt from the fabric of your floor covering whilst not damaging the rug itself. We also know that often rugs can be expensive and it's why so many households in the capital call us when they need a rug cleaned safely and to an exceptional high standard. We understand a rug can be an essential element to any room's decor and a rug which is not looking at its best can make such a difference to the appearance of the room overall. The best way to change that is to hire us and in order to do that, it's so simple. All you have to do is call us on 020 3743 8850. We will arrange a time to come to your home which is convenient for you. Our considerate, professional rug cleaning service is just one more reason we're a better company than anyone else. What makes it even more of a great service is that we have such affordable prices.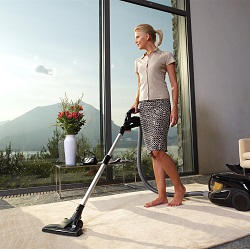 Quite simply, London Eye are experts in rug cleaning. We have the professional equipment and the required skills to make sure that your rug is looking back to its best in no time at all. You can hire our rug cleaners to clean just one rug or as many rugs as you wish. A rug can often be an item which is neglected and in turn this can mean it has a high level of dirt and bacteria. Even if in appearance it looks fine there may be hidden germs within the fabric itself. It's another reason why this service can be essential for your home and why it's so widely used across London by so many people. So why not call us today if you want rug cleaning carried out by an expert company with professional cleaners who truly care about the work they do and getting your rug looking and feeling back to its best.