We're the Better Choice of Local, Professional Cleaners for South East London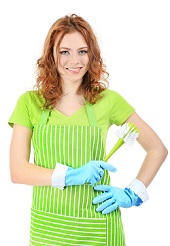 Domestic cleaning, commercial cleaning, in fact, every kind of cleaning is done better by London Eye. We are South East London's premier cleaning company offering a wide range of services, each one of which is exceptional in its high standards and overall quality. Some examples of this are that you can come to us for upholstery cleaning which is carried out with the very latest equipment and by specialist cleaners who have years of experience. Likewise, if you feel you want your carpet cleaned but are worried about the time and money required then by calling us you can have an instant solution to your problem. Our carpet cleaners are renowned for their carpet cleaning expertise in addition to all the cleaners we employ being friendly and polite. We also have an excellent mattress cleaning service. We're South East London's local cleaners we are the professional choice not just for flat cleaning but office cleaning. In fact, so many businesses come to us now because our reputation alone has shown them we're the cleaners you can trust. Office cleaning is done by us to the high standard required for your business or company. In terms of hygiene, your working environment will be the environment you want it to be. We can even give you services such as office carpet cleaning which in itself can be such a great benefit to your business. Call us today on 020 3743 8850.
South East London has an estimated population of around 1.3 million. It stretches south from areas on the bank of the Thames such as Vauxhall, Bermondsey and South Bank and has postcodes from SE1 to SE25 with areas such as South Norwood and Selhurst. One of the most well-known areas in South East London is Greenwich which amongst its many attractions has the national Maritime Museum, the Royal Observatory and Greenwich Park. Another notable green space in the south-east of London includes Crystal Palace Park, SE20 which is notable for its sculptures of extinct animals and dinosaurs. Amongst the many residential areas to be found is Rotherhithe with the postcode SE16 which borders Bermondsey and Deptford. Like many similar south-east London districts, Rotherhithe was redeveloped which saw a lot of 'upmarket' housing being built in the area in recent years. Other places to visit in south-east London include the Imperial War Museum which amongst its exhibits has a section of Berlin Wall.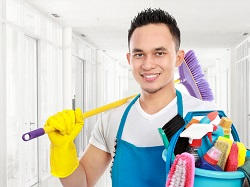 Sometimes, you just have to call in the professionals and if you need expert sofa cleaning then you need to call our professional sofa cleaners. We have the equipment, the expertise and the all-round professional service which in no time at all can transform your sofa and, in turn, transform any room. It may be you just want rug cleaning which is done quickly and effectively and for a great low price. If you want deep cleaning done then we are also a cleaning firm that does so much more for you than other cleaning companies. At the heart of our company's success in South East London are our wonderful cleaners who are dedicated to making sure that whatever reason you need to call upon their expertise and skills, they don't let you down. Fully vetted and fully trained, they turn up on time every time which also marks us out from other cleaning companies. So if you're wanting professional cleaning or simply a trustworthy cleaner to come round to where you are a couple of hours a week and get the cleaning done then that's just what you'll have. For more information call us now on 020 3743 8850 and let the true professional cleaners of South East London, London Eye, give you the service you want for the price you want.